An Introduction to Major Scholarships at SIU
Main Content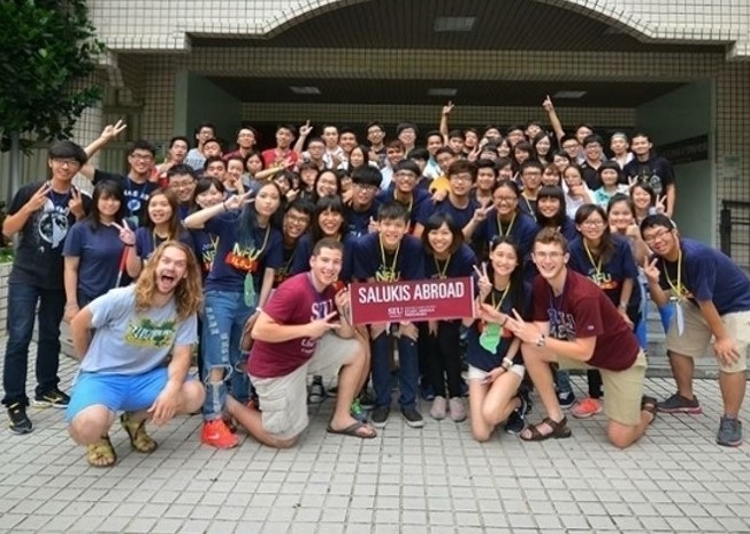 You may be eligible for one or more nationally competitive scholarships, and the University Honors Office is prepared to help you achieve your goals. Please make your interest known to your Honors Mentor. Because these applications are very labor-intensive, and significant preparation is advised beginning in your freshman and sophomore years.  Students who compete for these scholarships may be able to use their applications as the basis for graduate or professional school applications.
You should also consider applying to join UHON 111:  The Honors Colloquium, a class offered in Spring 2019, Wednesdays 3:30-6:00 PM. This course will introduce you to the resources and opportunities on the SIU campus to help prepare you to apply for major scholarships in your area of interest.  Selected participants will refine the breadth of skills needed when applying for major scholarship, graduate, internship and professional school applications.  These include, crafting your personal essays, developing interview skills, and researching major scholarships and research opportunities.  The basic requirements for application are:
3.7 cumulative GPA
Desire and ability to be an exemplar in the University Honors Program
A demonstrated commitment to service and research
Please contact Elizabeth Donoghue at elizabeth.donoghue@siu.edu or Morris 110C for application materials and instruction.
---
Please review these fifteen suggested prestigious scholarships, and see if one might be the right fit for you!
Table about the fifteen major scholarships available to students
The Featured Fifteen - Major Scholarships - University Honors Program
Scholarship
Who
Award
Deadlines
Details
Ben Gilman International Scholarship
All undergraduates (must receive Pell Grant)
Up to $8,000
3 cycles depending on dates of study
March (national for Fall 2020 study)
November (campus)
Study abroad, diverse language & culture study
Barry Goldwater
Sophomores & Juniors
$7,500
January (national)
September (campus)
STEM field major, excellent grades, plans to pursue a Ph.D. in STEM
Boren
Freshman, Sophomores & Juniors
up to $20,000 depending on study length
January (national)
September (campus)
Study abroad, security, preference on critical lang. & areas, 1yr paid post award service requirement
Carnegie Jr. Fellow
Senior

1 year position $39,500

January
September (campus)
Preference to those studying fields related to political science and global peace studies
Echoing Green
Seniors
Up to $80,000
October 30th (national)
August (campus)
Entrepreneurial pursuits with social and environmental focus
Elie Wiesel Foundation for Humanity
Junior & Senior
$500 - $5,000
January (national)
October (campus)
Essay about personal and ethical issue
Fulbright Award
Senior & graduate study
Travel, living expenses & more
October 8th (national)
May (campus)
Study abroad, variety of areas of study
Hertz Graduate Fellowship
Seniors
Up to $38,000 + tuition
October (national)
July (campus) (for 2019, first week of classes for right student)
STEM with a focus on applied fields such as biotech, engineering…
Hollings Undergraduate Scholarship
Sophomore
$9,500 - 2 years & paid NOAA internship
January (national)
September (campus)
NOAA program related from environmental to hydrology, physics, engineering etc.
Marshall Scholarship
Seniors
Travel, tuition, living expenses
October 3rd (national)
August (campus)
Academic merit, leadership, ambassadorial potential. Study for two years in England.
Mitchell Scholarship (US-Ireland)
Seniors
Tuition, travel, stipend
September (national)
April or May (campus)
Public service field, graduate study for one year in Ireland
National Science Foundation GRF
Juniors & Seniors
Up to $46,000 covering tuition & stipend
Late October (varying) (national)
August (by 2nd week of classes or before)
STEM with research-based plan to obtain masters or Ph.D
Rhodes Scholarship
Junior or Senior (18-23yrs)
Oxford fees and stipend
Early October (national)
May (campus)
Scholarship and character
Harry S. Truman Scholarship
Juniors
$30,000 toward graduate study

February (national)
October (campus)

Graduate school plan in public service field. Record of service and commitment to issue.
Udall Scholarship
Sophomore or junior
$7,000
March
November (campus)
Commitment to career related to environment, and/or Native American issue